Artificial intelligence in B2B floats through the business and is slowly gaining ground. What is the current status of AI developments in the Netherlands? And what can we do with it in the B2B environment? We ask Gijs Besselink, Digital Art Director at Colors AI*.
First define; when we talk to you about AI, what are we talking about? Chatbots? robot? Liquid Internet?
"Yes, yes and yes. We are currently conducting research on 8 forms of AI from Colors AI. Think, for example, of natural language processing, machine learning, computer vision, speech recognition and emotion detection. Those are the technical forms of AI.
When we talk about the practical applications of AI, things get more interesting. You can think of enriching a dialogue with AI in the form of a chatbot. Or creating value from data through machine learning. Or even better, a combination of the two. A chatbot is insanely good at generating data, on which you can use an intelligent algorithm to extract learnings from it. As a result, you can create a fine-grained profile and give everyone their own personalized story.
Finally, lately we have been working on the bridge between the physical and the digital. Robbie is a good example of this. A robot that recognizes your face and voice generates online profiles on it. This is interesting if, for example, you want to extend personalization from a physical store to an e-commerce platform."
In your last talk you indicate that you notice with customers that everyone puts their toe in the water but only a few dive in. How do you think this comes?
"That is a combination of a number of factors. First of all, AI is an abstract concept that requires specialized knowledge. You know the saying, "That's not higher math," well AI is. Many companies do not possess this knowledge, or have difficulty understanding the impact of AI.
In addition, companies prefer to invest in proven techniques. Which is of course difficult in a new market in which the techniques do not yet have a track record. ROI calculations are based on the necessary assumptions. This is difficult to sell internally, which means that budgets are not easily released.
😎 Tooltips of the month for marketers!
Project Management Software for b2b marketers 👇
After all, it is simply a guts and vision story. As a company, you have to believe in it and be able to see the long-term benefits. We support this as much as possible by presenting concrete concepts, but it remains a difficult point for now."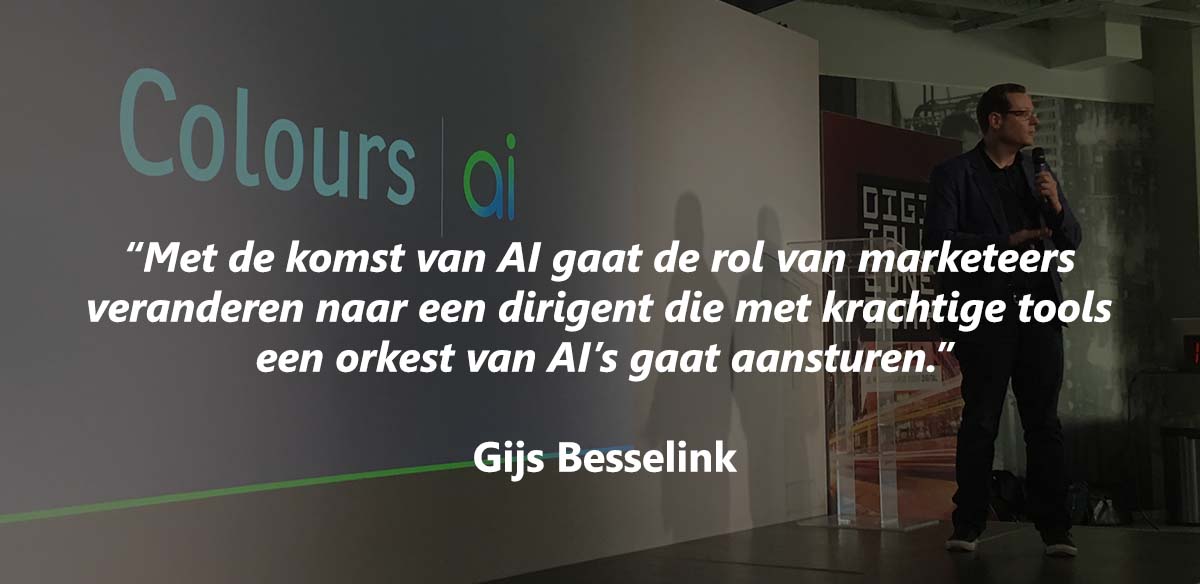 What are concrete examples of AI applications in B2B?
That is difficult to answer. Not because they aren't there. But I suspect that many companies take steps behind closed doors, but do not show their backs because of the advantage over the competition.
Where do you think the potential lies? What horizon do you outline for B2B marketers when it comes to AI?
The potential for marketers is enormous, but the techniques need to mature a bit to make a real impact. At the moment, the solutions are still too much customized, which means that the rapid and flexible deployment of AI is not possible. What I personally find interesting for marketers is automated profiling. With AI you can very precisely move through large amounts of data, channels and touchpoints and recognize patterns in them. You can process this in personal profiles with which you can then proactively deploy actions. All this fully automated with you as a marketer at the controls. With the arrival of AI, the role of marketers will change to a conductor who will control an orchestra of AIs with powerful tools.
What advice would you give B2B companies when it comes to exploring AI?
Don't sit around waiting for a ready-made solution. It's true that we're still ahead of the curve, but make sure you're already on it. Invest in an expert or let an intern take the first steps. It's tough stuff, but you really want a front row seat once this revolution gets off the ground. In other words, don't just read blogs but also build something. Experiment with a proof-of-concept and learn what the opportunities are for your business.
More about Colors AI: www.colours.nl/ai 
*In December 2017, Colours, Mangrove and Redhotminute merged into we are you. 
Photo: www.shutterstock.com + Colors AI (Robbie).
Sign up for the weekly newsletter
🚀 2000+ marketing professionals preceded you!