CRM (Customer Relationship Management) is a vision in which the customer relationship is central. By knowing the customer better, storing this information and applying this knowledge effectively, organizations respond to the wishes and needs of the customer. CRM software or CRM systems support Sales and Marketing in this. In practice, people often talk about CRM when it actually concerns CRM systems. In dit artikel duiken we dieper in het onderwerp CRM en CRM software.
Wat is CRM?
CRM is een bedrijfsstrategie die erop gericht is om relaties met klanten aan te gaan, te onderhouden en uit te bouwen op een wijze die waarde creeert voor zowel de onderneming als de klant (Beltman, Peelen en Waalewijn, 2000).
Dit is een definitie van CRM en zo zijn er nog meer. De meeste definities bevatten wel een aantal overeenkomstige onderdelen:
Het gaat om het centraal zetten van de klant
CRM is een strategische methode, een bedrijfsstrategie
het verhogen van opbrengsten- en winsten door het aantrekken van nieuwe klanten en het verhogen van de klanttevredenheid
Software inzetten om bedrijfsprocessen te optimaliseren en daarmee kosten te besparen
Het nastreven van een win-winsituatie waarbij klanten en de organisatie een betere situatie bereiken
In de praktijk zien we verschillende toepassingen van CRM en interpretaties. In sommige gevallen is het niet meer dan een veredelde kaartenbak, in andere gevallen vormt CRM de kern van organisaties en hun commerciële strategie. Nu er al zoveel jaren gewerkt wordt met deze strategie en bijbehorende software zien we ook nieuwe inzichten op het onderwerp. Veel organisaties zien CRM als:
Bedrijfsstrategie met de focus op het realiseren van langetermijndoelen en het genereren van concurrentievoordeel.
Marketingvisie met focus op de wensen en behoeften van de klant in combinatie met de doelen van de organisatie
Veranderproces naar een klantgerichte organisatie
Okay, so what do I need a CRM system for?
CRM software or a CRM system is a tool for sales and marketing to manage relationships and sales opportunities. Company and contact details are stored in the system and are linked to; interactions, sales processes and other data aimed at managing and editing prospects and leads.
It is more than a glorified card catalog; the CRM database is a very valuable asset for many companies. This makes it one of the most important tools for the B2B marketer, account managers, new business sales professionals, commercial managers and executives. People also talk about a CRM package or a CRM solution. CRM in marketing is one of the pillars of modern marketing departments.
CRM systems on the rise
The number of CRM systems has grown enormously in recent years and CRM software is still a growing product. On the one hand, this growth can be explained by technical progress and expansion of functionality. On the other hand, more and more companies are realizing that this kind of tooling can help them optimize the sales and marketing process. There are more and more CRM system suppliers that focus on different niches in the market.
Providers of CRM Systems
There are many CRM software packages and CRM system providers in the world. We see SAAS providers, offline providers, CRM service providers, CRM as part of accounting software or ERP systems.
An overview of a number of commonly used CRM solutions for the self-employed and SMEs can be found here.
A number of solutions in a row, divided over a smaller number of users (ZZP/SME) and a larger number of users (SME/Enterprise).
CRM for the self-employed/SME
CRM for SMB/Enterprise
On b2bmarketeers.nl we look at the trends in the field of CRM and we highlight different sides of this customer strategy and associated systems.
Tip:
The best CRM software for freelancers and SME tips and reviews
Tip2:
For a comparison of the most used CRM systems on the market, visit our comprehensive comparator at:
What does a CRM system cost?
The costs of CRM systems vary from 8,- per user per month to 300,- per user per month. The cost of CRM depends on a number of factors and is also calculated in different ways. Some variables that are included here:
On premise of SaaS solution
The world of online software (SaaS) is booming. Yet there are still packages that work according to an on-premise model. Which means; the software is implemented locally on the company's server, for example, and cannot be accessed via a general cloud environment. Most CRM systems today are available SaaS, so as a software product that you approach as a service; then you pay a price per user per month to use the tooling.

The variables to determine the costs are then:
Number of users (the more users of the system, the higher the costs)


Pay per month or per year (often suppliers give a discount on the monthly costs if payment is made annually)


Cost for database size (there are systems that charge extra once the number of records in the system increases)


Functionality (Depending on the desired functionalities for certain users, prices are determined. These are, for example, extended licenses. It also happens that certain ad-ons or apps can be added as a supplement to the CRM system. Then companies pay for this. third-party apps are also from a marketplace.


Initial costs (some suppliers charge one-time costs for on-boarding or setting up the system)


Consultancy costs (CRM suppliers can provide additional services for setting up the system, reading the database or building functionality).


Service charge (In connection with the consultancy costs, there are systems that offer extra service levels for a fee. In that case, for example, you will be given priority over the service desk. This can be recorded in a Service Level Agreement (SLA)


Otraining costs (There are providers who can help you with training to get more out of the system. This can also be professional training and training that can be followed for a fee.


Other costs (Also take into account other costs that may become relevant such as integration costs of the current CMS party or the e-mail marketing partner. The integration of the CRM system with this type of software can also entail additional costs from the existing suppliers.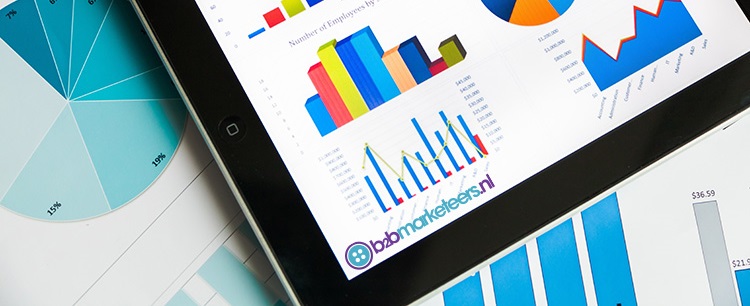 A CRM strategy, how do you approach it?
Customer Relationship Management is a vision of dealing with organizational relationships. It is wise to draw up a CRM strategy and make a plan for its rollout. This type of strategy belongs at the heart of the organization and does not only embrace the marketing or sales departments. It is therefore recommended to incorporate the insights of several disciplines in this. Depending on the level of ambition, an investment in CRM software is an essential part of a successful rollout. But CRM is more than software. You can use the following model to shape the CRM strategy:
Technic
Processes
People/culture.
? You can read more about a CRM strategy in this article.
CRM system as a digital card index for marketing & sales?
By building a good database and recording customer knowledge, effective, targeted marketing campaigns can be realized. In this way, the mix of resources, message and contact frequency can be optimally tuned to the target groups. Today's CRM software systems offer extensive possibilities and have long and broadly outgrown the character of the digital card index.
A CRM system is a complete solution for total Marketing, Sales and Service support. Think of; target group segmentation, sales opportunity management, email marketing, campaign management, document management, service management, etc. Within the CRM world, much attention is paid to providing management information and integration with other systems.
So there are also CRM systems that go much further and cover an entire business process. Teamleader, for example, is strong in covering a large part of the business process of smaller organizations. But the larger packages such as SalesForce also offer very extensive functions to support the sales and marketing department. But also a system like ActiveCampaign excels in both email marketing, Marketing Automation and CRM.
What should you pay attention to when comparing CRM systems?
Because the CRM system forms (or will form) the heart of the commercial organization, it is important to carefully consider a number of things. Below we discuss a number of important points for attention in addition to the obvious standpoints (such as price).
1. Current software landscape of your organization
When comparing CRM systems, you cannot ignore the current ICT spectrum. If several software products are already in use that are related to each other in a certain way, this can be important when considering a new CRM system. Most CRM packages can be linked to other systems to a greater or lesser extent, but these are not always the best connections. For example, if you have a strongly Microsoft-oriented IT landscape, a choice for Microsoft Dynamics 365 CRM could be a logical one. And otherwise, take a good look at the extent to which the potential CRM solution fits in with that landscape by paying close attention to the available APIs, apps and other connection options. This can save you a lot of frustration later on.

In addition to the choice of platform, it can also be important which functionalities are already present. So which processes are already covered. For example, is there a powerful email marketing package in use? Then this functionality does not have to be in the CRM system, but then a good connector is of great importance. Only by making the systems work well together can you achieve maximum returns with the entire software landscape.
2. Support and consultancy ☎
Good support, documentation and a strong help desk can make the difference between a successful CRM implementation and a failed one. New wishes can also gradually arise and new people start working with the system, so that solid support can play an important role in the choice for a CRM system. Every organization is different in this regard. To what extent the support matches the organization is really something you have to find out for yourself.
There are CRM suppliers that provide Dutch support and are even of Dutch origin (Archie CRM, PerfectView CRM). This can be an advantage for many organizations when comparing the right CRM system. Foreign CRP systems often have Dutch implementation and consultancy partners.
3. Organizational growth ambitions
Another important factor that is often overlooked is the expected growth of the organization. A fast-growing club with a heavy commercial focus could benefit from a system that works well for smaller companies as well as larger companies such as SalesForce CRM. A company that expects to remain small and does not expect very rapid growth might be better off with a CRM system that best suits it such as Pipedrive CRM.
4. Functional breadth of the CRM package
One of the most important deep dives you'll make when comparing CRM systems is the functional breadth and depth of the package. A package such as Teamleader is very broad in terms of functionality and can cover a large part of the business processes. A package like Pipedrive is more of a best-of-breed solution that focuses strongly on the CRM functionalities. Here too it is wise to look at the growth ambitions and the total ICT landscape at the organization.

Features of CRM Systems
What are common features of CRM systems now? There is a huge proliferation of tools in CRM land with all different functions. Common features include:
Business and contact card; This contains information about the accounts and the associated contacts. Information is often kept here such as: company name, location, relationship to holding company/group, website, business activity, sector description, SBI code, Chamber of Commerce number. The companies include various contact persons whose data is kept such as; name, role, contact details, social media profiles, interaction moments, place within the DMU.

Opportunity Management; This is where sales opportunities, possible orders or projects are recorded. These are linked to the companies and often include; order value, chance of success, project or product type, expected order date, stage in the sales process.

Reports and Analytics; overviews of certain steering information can almost always be found. For instance; the number of sales opportunities per seller, the number of closed sales opportunities in a year, the number of contacts within a specific target group, the number of interaction moments within a specific segment.

Segmentation options; most SMB and Enterprise CRM systems provide segment creation and filtering capabilities. This makes it possible to perform analyzes and to compose target groups for sales and marketing campaigns. For example, a list can be made of contacts with a specific function who work at companies of a certain company size in a certain region.

Interaction possibilities; more and more CRM systems offer options to apply email marketing from within the CRM system. By a email marketing engine from the CRM package, direct marketing messages can be sent from a segment in the CRM system.

This can also take place through an integration with an external e-mail marketing system. There is often also a link between the CRM package and the e-mail client that is used, such as Outlook. This enables salespeople to send direct mails from the CRM system to prospects and customers.



task management; a feature common to many CRM systems is task management. This allows you to assign tasks to people around a relationship card or opportunity. In most systems you can assign individual tasks to people or assign tasks in bulk. This comes in handy when monitoring a campaign, for example. With this you can, for example, have a selection of companies that have received a mailing followed up by an account manager. Users can also assign themselves tasks. An example of this is scheduling a task to follow up a sales call. Most CRM packages have capabilities to work with tasks or actions.
What are the benefits of CRM?
By focusing on Customer Relationship Management and working with CRM software, companies can work on the market more effectively and efficiently. By capturing and applying the right data in marketing, sales and service activities, you can speed up and improve processes. A number of concrete benefits of CRM:
Relevant customer information is no longer just in people's minds, but is also embedded in the systems. Several people can request information and thereby serve prospects and customers.


By capturing the right data, marketing can build segmented campaigns to inform customers and convert prospects.


Sales professionals keep a grip on their pipeline and can work systematically on winning new orders. Customers can be provided with the right information at the right time.


Management and management have insight into the expected turnover and can make well-founded decisions based on the market information from the CRM database. Think about decisions about; tapping into new markets or developing new products and services.
More benefits of CRM lees je hier.
What are the disadvantages of CRM?
The degree of customer focus and marketing differs per company. There are companies that have less need for rich-filled CRM systems. There are companies that only work for a few customers and know them very well. They may benefit less from an extensive CRM system. The focus can also be on other areas.
Let's take a look at the disadvantages of CRM:
CRM systems can be pricey, depending on the database size, the number of users and the functionality offered.


Working with CRM systems requires an adjustment of the people within an organization. A lot of data will also have to be recorded.
Management Information & dashboards in Customer Relationship Management
Due to the amount of information that can be recorded, CRM software offers an interesting source of management information. By analyzing customer data, plans can be made for target group choices and contact strategies. An important part of this is recording and monitoring sales opportunities. By dealing with this accurately and in a disciplined way, the predictability increases considerably.
What is CRM for management?
Management information from CRM systems can be displayed in different ways. For example, through reports in the CRM software, KPI dashboards or analysis dashboards from other tools such as Power BI. For Marketing, Sales and Service, CRM tools provide management insights and often the CRM system provides the most important management information for the MT meetings.
Order ground of the pipeline
CRM is therefore one of the most important sources for management across the board. CRM is the go-to system from which you can deduce what revenue the organization can expect in the future. In addition to KPIs such as revenue and return, the order value of the pipeline is one of the most important indicators of the success of the organization.
As with all software packages, the well-known law applies to CRM software: garbage in, garbage out. Database integrity and topicality therefore remain a continuous point of attention.
How do you select a CRM system?
As the world of CRM software has grown (and continues to grow), it can be difficult to select the right system for your business. You do a good CRM package selection as you do with other software: from a package of wishes and requirements and a framework of budget, planning, type of organization, preference for technology, the current software architecture (other systems that are already in use are) and other wishes.
It all starts with defining the goal. And in the current world of marketing and sales, it is very wise to do a broad inventory of the goals and wishes of the entire commercial team. Where previously CRM was often seen as a tool for sales, it is now often the basis for marketing, sales, account management (relationship management) and other disciplines.
In B2B marketing this is often very visible and Marketing and Sales work in tandem from the same CRM system. The objectives and wishes of all parties involved are therefore relevant when choosing a new CRM package.
An extensive article about selecting the right solution for your organization can be found here:
Selecting a CRM package, tips and step-by-step plan
Social CRM Software
A trend of recent years is the emergence of the Social Media integration with CRM. Because CRM revolves around knowing the customer, you see more and more information from the social media platforms in CRM systems. An example of Social CRM software is http://www.nimble.com/.
Many CRM systems nowadays link with Linkedin to supplement profile information in the database or to show the latest activities of companies and contacts in the contact card. This can help salespeople, marketers, or service personnel interact with customers and prospects.
It is in any case common to integrate CRM software with other systems. For example, the software is often integrated with MS Office and email marketing software. CRM tools often offer options for sending mailings from the system.
eCRM; traditional vs modern?
A term we see more often these days is eCRM. This is based on all interactions that are done online. We see eCRM more as a front-end and web-based solution aimed at capturing, analyzing and using online interaction data.
Characteristic is the use of personalization of websites and clickstream analysis to make personalized offers. These CRM systems often also provide operational CRM and to a lesser extent analytical CRM. The basic idea does not differ much from the traditional CRM idea. Moreover, we see regular CRM Software continue to develop and you could say that the boundary between CRM, eCRM and Social CRM is becoming increasingly blurred.
FAQ
What is the definition of CRM?
The meaning of CRM concerns the structural management and strengthening of relationships.
What does the abbreviation CRM stand for?
CRM stands for Customer Relationship Management. People often talk about business software when it comes to CRM.
What is CRM software used for?
CRM software helps organizations to record, manage and contact organizations.
Finally: 3 CRM systems for SME and self-employed with marketing functions!

Other articles about CRM software:
Image source; http://dashboardlightss.com



Sign up for the weekly newsletter
🚀 2000+ marketing professionals preceded you!