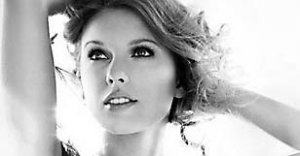 Sad: Five Communication Management students at the Hogeschool Utrecht have conducted an interesting experiment (click here): at a number of families they placed a camera in the living room one evening without explaining why; they wanted to record what happened during the commercial breaks. And guess what: everyone in the family appeared on the internet during the advertising (via smartphone, tablet, laptop, etc.) or went to do something else. What's sad about this? We marketers ignore this and continue to advertise. After all, such a survey is done every 10 years (click here for the penultimate), and we just ignore the results. People don't want to hear our commercial messages, but we are blind to that. And that while there is such a nice alternative: 'inbound marketing' (click here).
laughable advertisement
When you read trade journals or blogs about marketing, you sometimes get the feeling that advertising is an end in itself. While it is one way to communicate with your customers. And not even a great way: it's a one-way street (and people want to talk back these days) and advertising costs money. Lots of money.
But when you see the reactions on the internet to the TV survey, it's almost laughable: a newspaper marketer who sells the newspaper ad as a 'logical alternative', or someone who sees "a chance" because you have to leave the ads on the smartphone. see. It seems that we marketers can only communicate in one direction, and only through advertisements or commercials. When I asked the question under an article about the study, "Is advertising an end in itself?" someone even replied in the affirmative: "Advertising is an end in itself, Edwin". By which he meant For RTL. But I'm talking about "the advertiser".
"You do all the talking"
In itself a strange term in advertising: "the advertiser". Why can't we just take a step back and realize that we'd like to tell our customers something, but until now we've only been able to do that through paid media? Or take a step further back, and realize that we actually want a two-way street? And one more step back: that we want this two-way street to be authentic, either; not pre-cooked? A great video (click here) depicts it in 2 minutes: "It's not really a dialogue, you do all the talking". The video is from Microsoft Advertising, and from 2007. The fact that the accompanying website is already for sale also says something about Microsoft's dialogue with the market…
It's not really a dialogue, you do all the talking
Marketing becomes so simple in a more transparent future, and it cries out for authenticity: we can communicate as people with people, not as 'advertisers' with their 'viewers'. And through media that are still free. But as long as we see advertising as an end in itself, and not as an outdated way of communicating with the people who pay your salary, we will have many more commercials to see in the next 10 years. Or better yet, ignore it. I'll talk to you in 10 years.

😎 Tooltips of the month for marketers!
Project Management Software for b2b marketers 👇
Video about Advertisers' one-way send-and-don't-receive strategy
Sign up for the weekly newsletter
🚀 2000+ marketing professionals preceded you!