Een belangrijk onderdeel binnen b2b marketing is direct marketing. Er zijn verschillende definities van Direct Marketing en er valt een hoop onder. Denk aan e-commerce, one-to-one-marketing, database marketing, actiemarketing of relatiemarketing.
Een aantal definities van Direct Marketing:
Direct Marketing is een vorm van gespecialiseerde marketing, die door middel van directe communicatiemedia (correspondentie, advertenties, mailings, catalogi, telefoon, beeldscherm) een structurele duurzame relatie organiseert en onderhoudt tussen aanbieders en gesegmenteerde afnemers. Essentieel is daarbij het opwekken van meetbare respons en meetbare verkoop tegen meetbare kosten. (Roomer, 1990)
Het realiseren van het economisch ruilproces via direct response media. (Definitie van Direct Marketing 2.0, uit handboek Direct Marketing 2.0, Paul Postma, 2007)
Direct Marketing is een vorm van marketing met een specifieke toepassing van marketingtechnieken en -instrumenten, die is gericht op het creeren en onderhouden van structurele directe relaties tussen aanbieders en afnemers. (Nederlandse Associatie voor Direct Marketing, Distance Selling en Sales Promotion, hoekstra en Raaijmakers, 1992)
Direct Marketing onderdelen
Database marketing
Onder database marketing verstaan we het gebruiken van klantgegevens vanuit een database om doelgroepgerichte boodschappen te sturen. Daarnaast omhelst het ook het analyseren van klantgroepen en om te komen tot efficiënte klant contact strategieën. In het verlengde hiervan, zien we Event Marketing ontstaan, waarbij doelgroepen op basis van Life Events worden benaderd met boodschappen die op die events inhaken. De opkomst van database marketing ging samen met CRM (Customer Relationship Management) en CRM systemen.
Meer informatie over CRM en CRM software.
e-commerce
E-commerce is het handelen in diensten en producten via internet. Omdat er direct gecommuniceerd en gehandeld wordt, is dit een vorm van Direct Marketing. Hier zie je de grens tussen marketing en sales vervagen.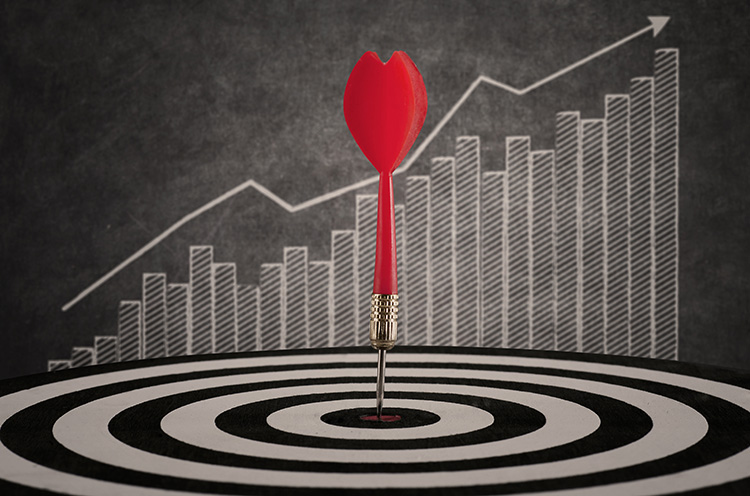 Actiemarketing
Bij actiemarketing gaat het om de integratie van direct marketing technieken en sales promotions zoals een kortingsactie om databasegegevens te vullen.
Een belangrijke vorm van Direct marketing is e-mail marketing. Een relatief goedkope en zeer effectieve manier om doelgroepen op een gerichte manier te bereiken met een doelgroep gerichte boodschap. Online Mailings zijn niet meer weg te denken uit de Direct Marketing mix van Marketing Professionals. De direct mail via print is in veel fronten verdrongen door online mailings, in b2b en in b2c.
Telefonische verkoop/Telemarketing
Een traditionele en nog steeds veel gebruikte manier om leads te genereren is telemarketing of telefonische marktbewerking. Een krachtig en zeer persoonlijk middel om informatie over doelgroepen te achterhalen en direct respons te verkrijgen. De kracht van telemarketing zit hem in de directe dialoog. Daarin zit ook de zwakte. Er is veel kritiek op telemarketeers en niet iedereen zit op deze vorm van direct marketing te wachten.
Meetbaarheid in direct marketing
Een aspect dat sterk samenhangt met Direct Marketing is de meetbaarheid van de respons. De direct marketing methodes zoals e-mail marketing lenen zich uitstekend voor het meten van de campagne effecten.
Boeken & artikelen over direct marketing:
Lees ook:
Op b2bmarketeers.nl zoomen we in op alle vormen van direct marketing en de meetbaarheid van de verschillende in te zetten middelen.
Dialoog Marketing
Een trend van de laatste jaren is Dialoog Marketing. Dat is Direct Marketing waarbij sprake is van een directe mogelijkheid tot het aangaan van een 1 op 1 dialoog. Niet alle Direct Marketing is dus Dialoog Marketing en andersom.
Direct Marketing ontwikkelingen
Sinds de opkomst van Inbound Marketing en Content Marketing wordt Direct Marketing vooral gebruikt als middel om leads/prospects te voorzien van specifieke content, passend bij de fase in de customer journey. Deze manier van e-mailmarketing vormt een belangrijk onderdeel binnen de Inbound Marketing strategie. Marketeers gebruiken Marketing Automation Software ter ondersteuning van dit proces.
Direct Marketing afbeelding door Shutterstock